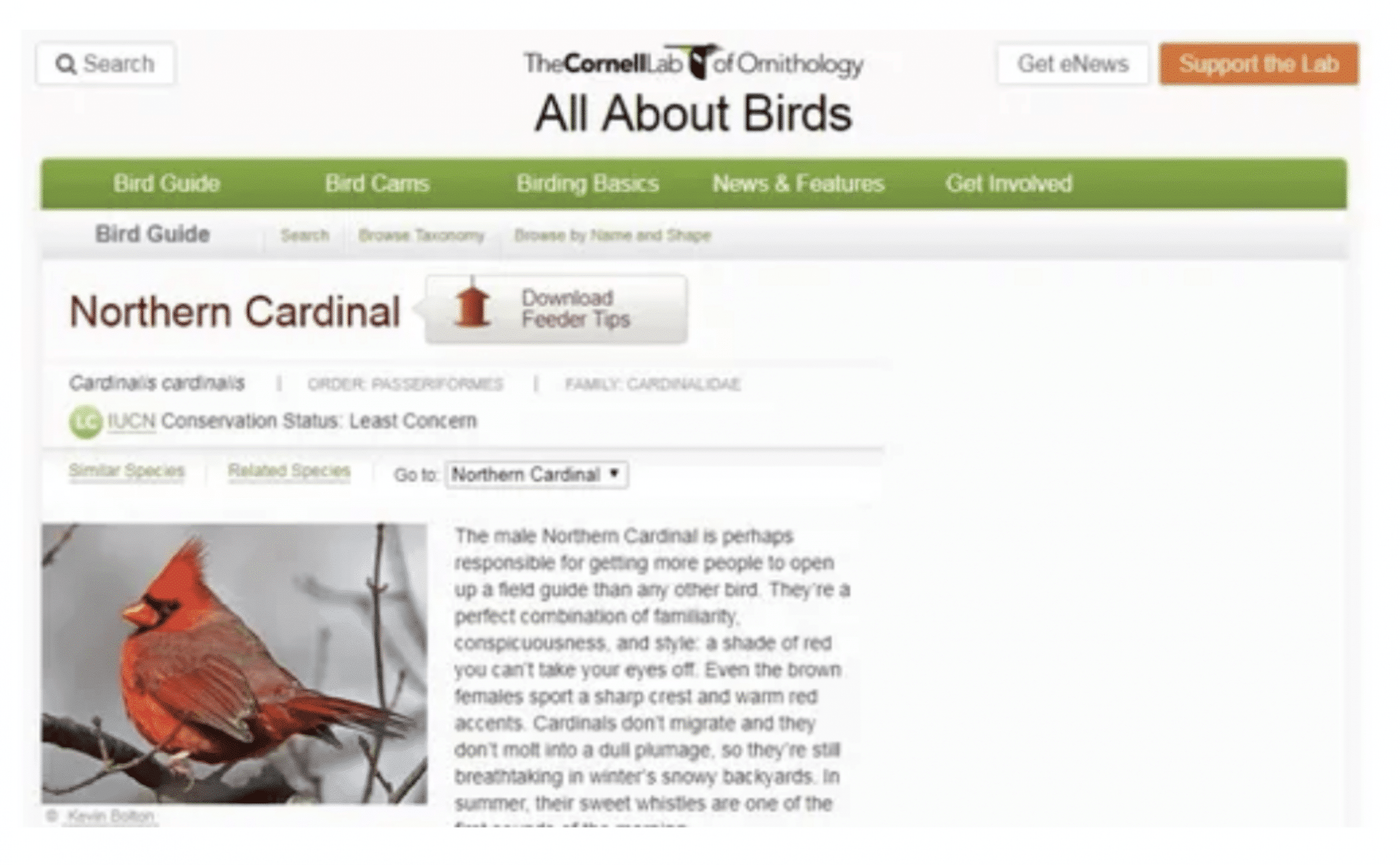 The Cornell Lab of Ornithology: All About Birds
The most comprehensive website for information about our feathered friends. Includes range maps, pictures, bird calls, behavioral and habitat info, food preferences, nesting habits, and much more.
https://www.allaboutbirds.org/news/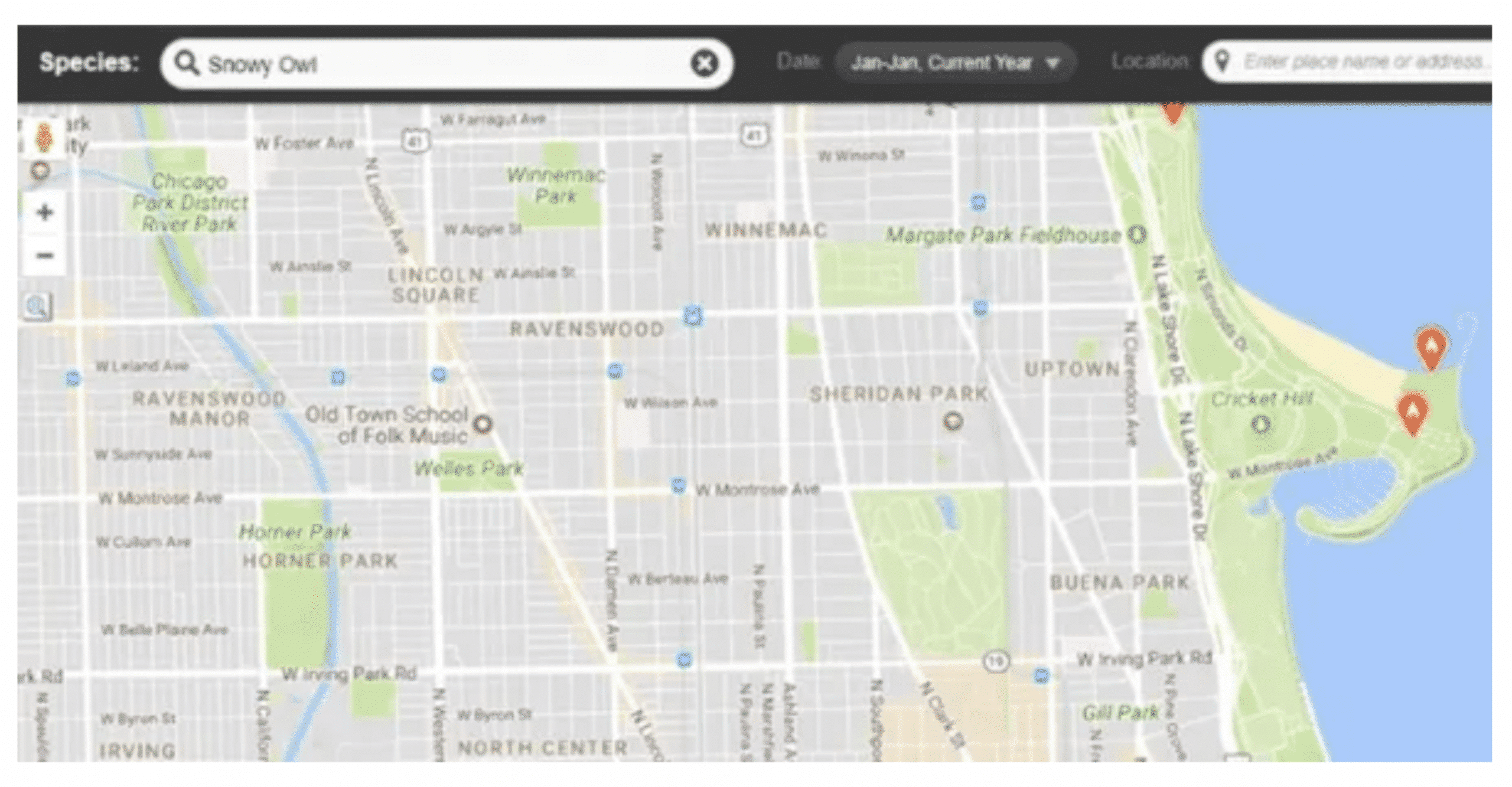 Interactive maps built on crowd sourced data. View maps by species and filter by date to see where and when other people are seeing birds. Also highlights hotspots for the best places to go birding.
https://ebird.org/explore